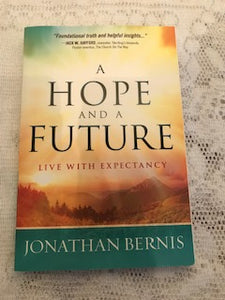 Jonathan Bernis is a Jewish Believer in Jesus who has been a leader in Messianic Jewish ministry for more than 30 years. He serves as President and CEO of Jewish Voice Ministries International (JVMI).
Jewish Voice exists to transform lives and see all of Israel saved. Their mission is to proclaim the Gospel, grow the Messianic Jewish community, and engage the Church concerning Israel and the Jewish people.
Jonathan hosts JVMI's syndicated television program, "Jewish Voice with Jonathan Bernis," which airs on Christian networks and by satellite throughout the world. It is available via live streaming on the internet.
Jewish Voice conducts humanitarian/medical outreaches to some of the most impoverished Jewish communities on Earth, including regular outreaches in Ethiopia, Zimbabwe, and other points of need. The ministries' outreaches also include large-scale international Festivals of Jewish Music & Dance in major cities of the world with large Jewish populations.
In addition to its Phoenix headquarters, Jewish Voice has an office in Jerusalem where JVMI staff works with 60 ministry partners throughout Israel.
Jonathan is the author of several books including A Lasting Peace, Unlocking the Prophetic Mysteries of Israel, and his best-selling Rabbi series (A Rabbi Looks at the Afterlife, A Rabbi Looks at the Last Days, A Rabbi Looks at Jesus of Nazareth, and more). Jonathan and his wife, Elisangela, reside in Phoenix with their two daughters.